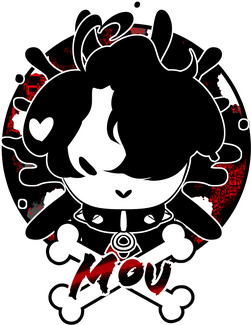 MOU'S COMMISSIONS
DIGITAL ART, ILLUSTRATION & CHARACTER DESIGN
STATUS: OPEN
TERMS OF SERVICE
MOU'S ART WORKING HOURS:
monday-wednesday-friday: 2:00pm to 6:00pm
tuesday-saturday-sunday: Days Off

by ordering a commission from me, you agree to the following terms ;
Copyright Information
You acknowledge that I'm a digital illustrator and my work is digital only, meaning there won't be any shipping of physical goods.

My commissions are for personal or private use only; i do not allow my art to be used for unauthorized commercial purposes or profit unless commercial use is specifically accorded at the time the order is made.

As the artist I still maintain absolute copyright to my works; this includes posting my work on my socials, to use the artwork to promote my work and commissions, selling prints of my artworks, unless otherwise accorded by the client.

Neither commissioner nor anyone else is allowed to edit, heavily reference, trace, base, copy, sell, or remove the watermark from my work in any way, shape or form.

You're not allowed to sell or claim my art as your own, even if it's a paid commission.

Clients/Commissioners DO NOT have the right to mint/sell their commissions for NFT, even if it's a commercial commission.

Crediting me ( @ moucchiato ) or giving a link back to one of my socials must be given anytime the art is shown.
G E N E R A L T E R M S

Visual, flat colored references are heavily suggested to commission me. SecondLife, IMVU and 3D References are accepted as long as the image is clear and the character's design and colours are easy to understand.I hold the right to decline your order if I don't feel comfortable or for any reason I deem justified.My commissions follow the "First Come - First Serve" system. Deadline or rush orders require a fee to be applied.
_____________________________

P A Y M E N T

Payment Methods accepted: Paypal, Wise, And Revolut.Payment is required up-front. If for any reason you cannot pay up-front, be sure to email me first so that we can set up a payment plan that works for you.Adding a deadline for your commission will demand a fee of +50% of your commission's total price.My turnaround time varies between 2 weeks to 5 months max.You may message me to ask about updates anytime you need to. ( after ~ a week after your commission is accepted is preferable. )
N S F W T E R M S

NSFW/Adult art will not be produced nor sold to minors. Both commissioner and character have to be 18+.A NSFW fee of $30-50+ USD is applied depending on situation, kink, scene, pose, characters and type of commission.
> To order a NSFW commission, check it on the form and the price will be added upon acceptance of your form.

_____________________________

R E F U N D S

Chargebacks or paypal disputes will NOT be allowed or tolerated; if you'd like to request a refund or have any issues, contact me anytime and I'd be happy to clarify any concerns you may have.Refunds are available depending on the commission's stage.
A full refund will only be given if I have not started on your commission>> 70% will be refunded at sketching stage;
>> 40% will be refunded at lining stage;
>> 10% will be refunded at base coloring stage;
NO refunds will be given if a commission is finished.
✔ Will Do ✔
Anthros - Furries - Sonic FC - Humans - Hybrids - Kemonomimis

Females, Males, NB, Transgender characters

Feminine Males, Tomboys etc.

Any pairings ( mxm, fxf, mxf, etc )

Light Gore / Blood

Soft nudity*

Suggestive/sexual themes* ( if unsure ask! )

NSFW/Adult content*

Lactation

Height/Size difference
ー May Do.. ー
Pregnancy

Simple Chibified Ferals / Animals

Light Muscles

Light Watersports
✖ Wont Do ✖
Complex Armor

Complex Mechanical stuff

Hyper / Micro / Macro

Babyfurs / diaperplay

Scat

Inflation

Vore

Birthing

Pedophilia

Non-Con

Feral NSFW

If unsure, please ask me.
PRICES
If you'd like to commission me for anything that isn't showcased, i'd be happy to hear your ideas.
Check bottom for commercial use prices.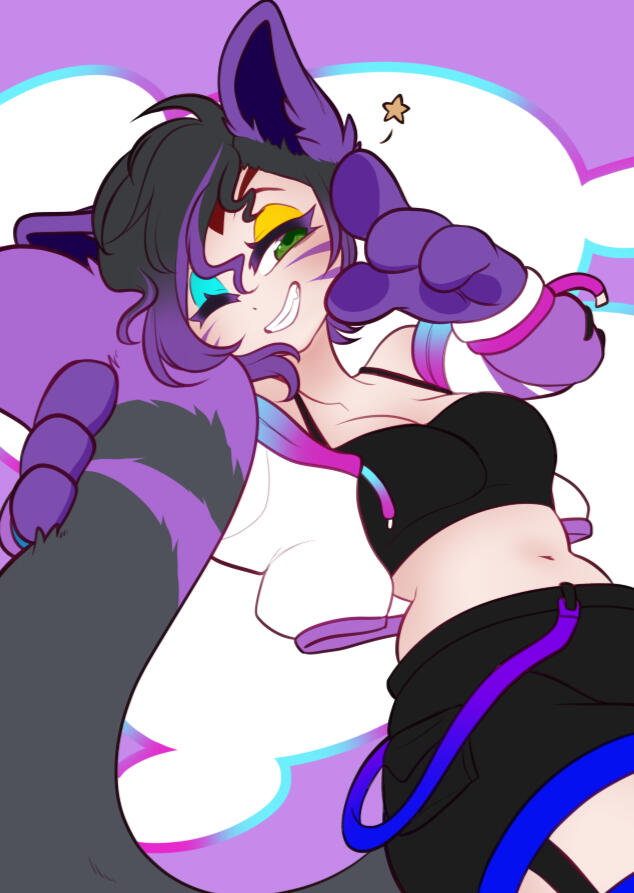 SKETCHES

Halfbody: $90 per character.
Fullbody: $150 per character.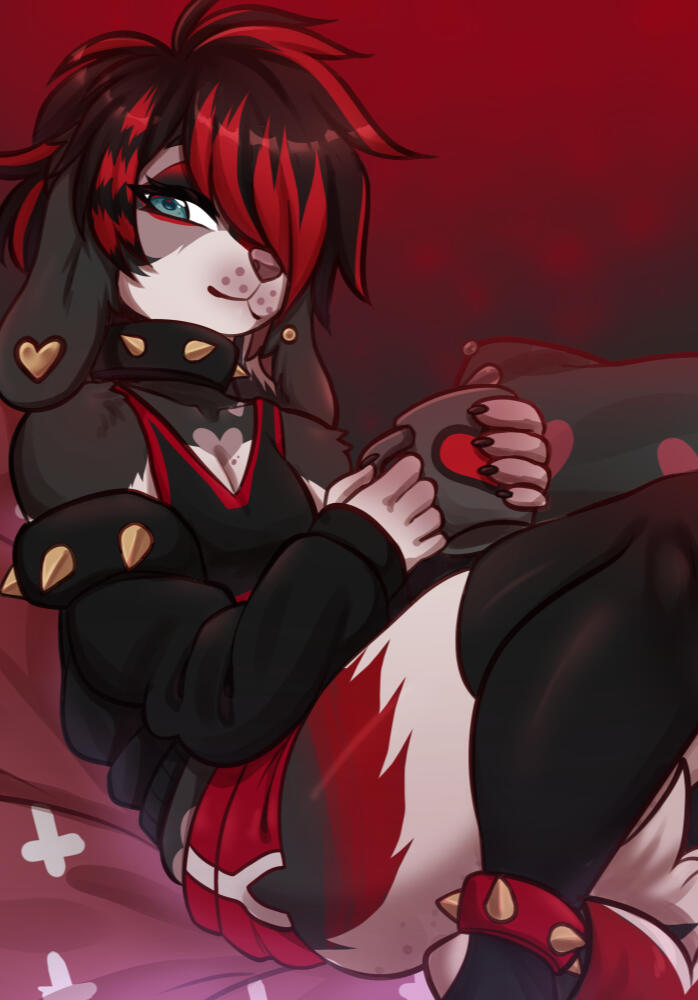 ILLUSTRATIONS

Halfbody: $230+ per character
Fullbody: $300+ per character
nsfw: +$30 - $50+ | background: +$50 - 100+
props: +$20
these rates are approximated; prices may vary depending on character design or outfit complexity.

-------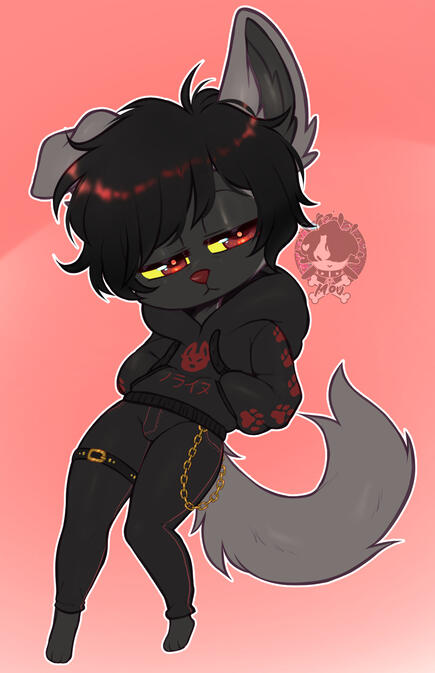 CHIBI

$70 per character

x1 prop: + $20 USD
simple gradient / white / transparent background: FREE
themed background (ex: clouds, games, stars, candies, etc): + $20~$30+

-------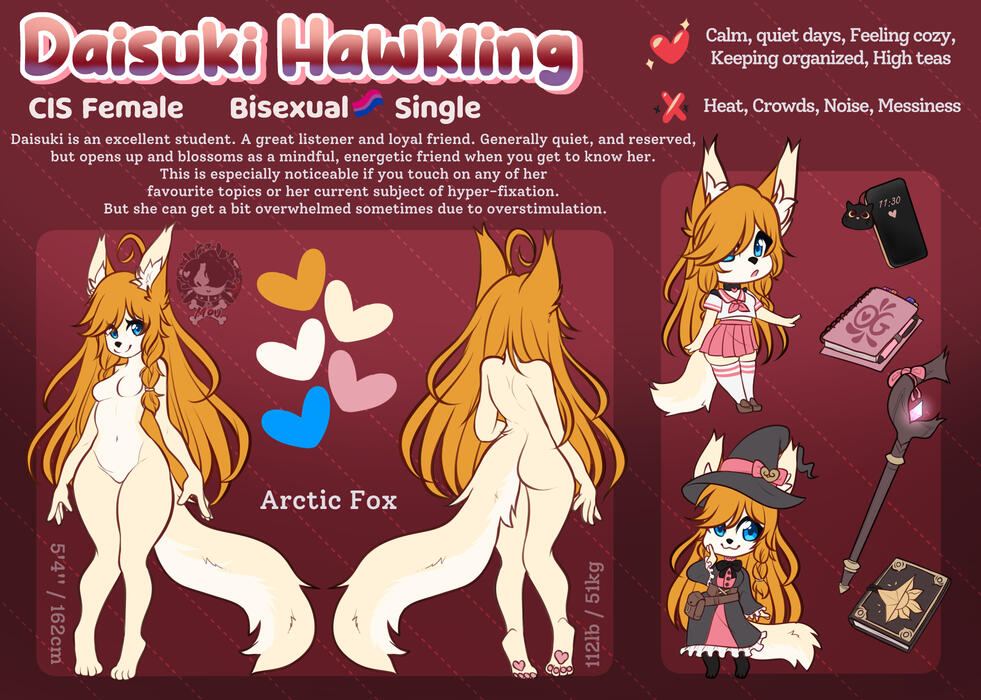 B U I L D ・ A ・ R E F
character reference sheets

x1 Fullbody ( dressed, nude, any view): $100
x1 Chibi: $70
x1 Headshot: $60
x1 Tailshot: $30
x1 Prop / Accessory closeup: $20

Reference sheets will be flat coloured | Written info, color palette, and x2 free revision wips are included in the price.

characters that need to be created require the custom design price to be added to the total ref commission price

-------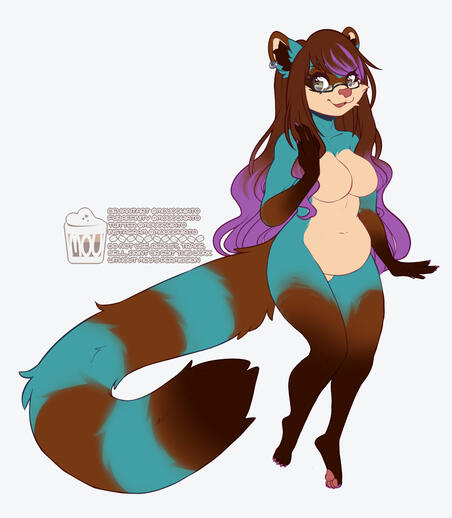 C U S T O M ・ C H A R A C T E R

Custom design: $95~$100
price varies depending on design complexity.

x1 fullbody front view and x2 free revision wips are included for custom characters.

-------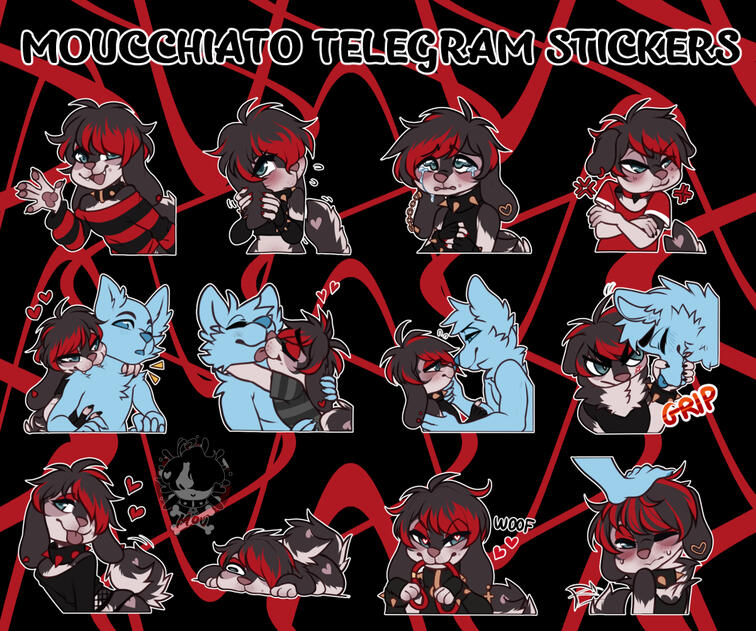 T E L E G R A M ・ S T I C K E R S

x1 Sticker : $30 each
x4 Sticker pack: $102( save 15%! )
x6 Sticker pack: $144 ( save 20%! )
discounts only apply if bought in packs, discounts will not be applied if stickers are bought individually.

additional characters are +$30 each.

telegram stickers google form
-------
M I N I ・ P N G T U B E R
Static: $100+ |||||||||||||||||| Animated: $160+
extra expressions: $30 ea. || $80 ea.

mini pngtubers google form
-------

Vtuber/Live2d Models and Twitch emotes are not available to commission at this time.
I'm hoping to open them at a later time when i've figured out a style I like to use for them. Untill then, please stay tuned! :)

Pixel busts, Icons, and Mini Chibis will be offered only via twitter post.
Make sure to follow me on twitter to keep an eye out for these opening!

-------

C O M M E R C I A L ・ U S E

Commercial use of my artwork must be specifically accorded and agreed with beforehand by the client.

I charge a one-time fee of +100% ( double the price ) of the total price.

commercial use is referred for any usage, including but not limited to:
Youtube channel art ( thumbnails, videos, headers, etc),
Twitch channel art ( panels, emotes, screens ), merchandise,
dakimakura printing, virtual youtuber ( models or graphics ),
album / book covers, promotional artwork, game illustrations.
CONTACT
You can contact me on any of my socials above, but I advise you reach out via email for commission inquiries.
business email: [email protected]
H O W ♦️ T O ♦️ C O M M I S S I O N ♦️ M E

If you're interested in ordering a commission, please fill out the google form below.
If you're unsure of something, please feel free to send an email with your questions or concerns: [email protected]

S T A T U S
< O P E N >

Reminder that I work on a "First Come First Serve" ethic.
My que can be found here.